The cubs had a one-night sleepover on the historic vessel James Craig. The crew showed us all features of the ship, told us about its history and made us perform sailors' tasks like scrubbing the deck, hoisting sails and signaling with flag codes. Best of all, we were taught how to put up a hammock and sleep in it!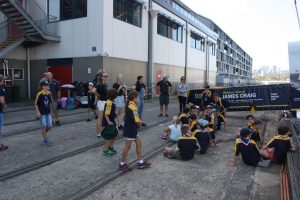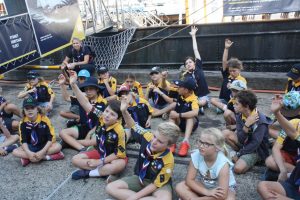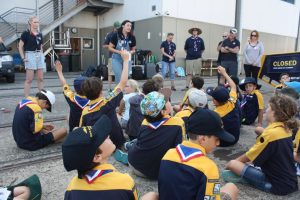 Guided tour of the ship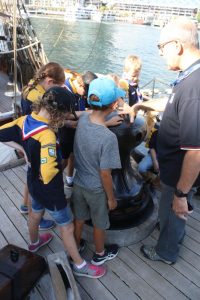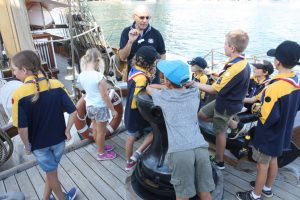 Captain's lounge room
Investiture new cub and leader
Hoisting and trimming the fore topmast staysail.
Bye, bye.