The Cubs took part in the Regional Out&About event.
As part of a group of over 50 Cubs, we made quite an impact on Circular Quay.
The pack standing in front of the Voyager of the Seas (which is one big boat!)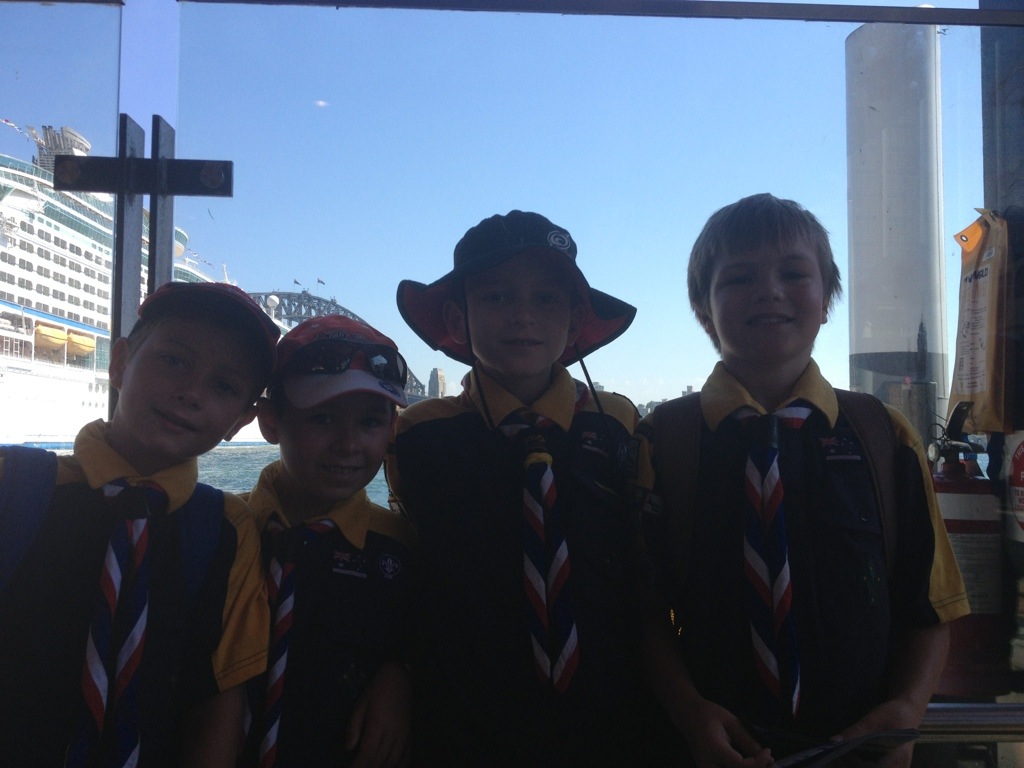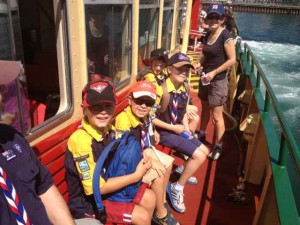 Ferries!
The Cubs walking around Cockatoo Island and exploring the ruins and dockyards.They also got trapped in the old Wolverine movie set!